Goodyear Eagle F1 Asymmetric 2 SUV Tyres Available in Ballyclare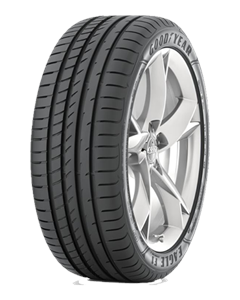 Eagle F1 Asymmetric 2 SUV
Features and Benefits
Active Braking Technology
Combining a 3 Dimensional Block Design and Advanced Racing Derived Compound increases the road contact under braking conditions, providing shorter stopping distances on wet and dry roads.
Lower Tyre Weight
Reduces the vehicle's unsprung mass the same way alloy rims do vs. steel rims, to enable the tyre to follow the road's surface contours more closely, improving steering precision and dry handling.
Fuel Saving Technology
Less material in the tyre and lower heat generation reduces rolling resistance, which can help to reduce fuel consumption and save you money.",,,,The Goodyear Eagle F1 Asymmetric 2 SUV tyre has been developed for advanced high-performance crossover and sport utility vehicles.,"The Eagle F1 Asymmetric 2 SUV's tread compound combines Goodyear race traction resins for dry grip, high surface silica for wet traction and high molecular weight polymers to optimise tread stiffness. ActiveBraking Technology 3-dimensional tread element designs increase surface contact with the road to reduce stopping distances during heavy braking, while its wide circumferential grooves disperse water from the tyre footprint. OE of choice for the Porsche Macan and Audi Q7.