Dunlop Econodrive Tyres Available in Ballyclare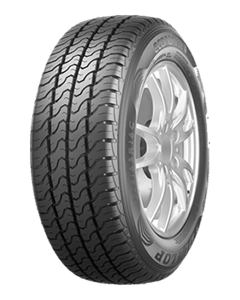 Econodrive
Designed for lower cost of ownership
Long-wearing compound
Excellent durability and handling
Wet-weather performance
WHY CHOOSE THIS TYRE
DESIGNED FOR LOWER COST OF OWNERSHIP
For cost-conscious drivers and fleet managers, the Dunlop Econodrive has been developed to deliver significant improvements in mileage and fuel efficiency.
DURABILITY AND HANDLING
The Dunlop Econodrive is built on a stiff and durable carcass designed for long life with enhanced cornering and braking. Reinforced sidewalls protect from kerb damage while improving rolling resistance.
LONG-WEARING COMPOUND
Our specialised tread compound features carbon particles for improved tread stiffness and on-road friction. Silica particles help to lower rolling resistance, resulting in better fuel economy.
WET WEATHER PERFORMANCE
The four-rib tread pattern delivers excellent performance on wet roads. Deep central grooves and an open shoulder design combine for rapid water dispersal, reducing the risk of aquaplaning.